Free Guide : Making Money from Putting
Advertising on Your Site
Almost any website can easily generate continuous
income by using some of its space
for paid advertising.
How do you advertise on your existing website?
How can you earn money from your ongoing traffic?
And how can you display sponsored ads
without doing any selling?
This free guide explains how it all works.
What This Free Guide Will Teach You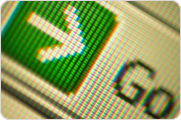 You're about to learn how to start making money
from placing advertisements on your website –
without even doing actual ad selling.
Sounds strange or complicated?
Well, it's not!
Millions of site owners are already earning money month after month by putting advertising on their sites; after reading the following tutorial, you'll know how the whole system works, what you need to do, and how to do it.
Let's get started!
How Websites Sold Their Ad Space in the Past
A few years back, webmasters had a really difficult time selling advertising on their sites.
An average site owner had to sit and wait until potential advertisers would find his site, like it, contact him for details, negotiate for a deal and then, if the negotiation was fruitful – sell an actual ad and finally get paid for it.
It was a very lengthy, frustrating and difficult process for most webmasters.
Small and medium sized sites had almost zero options to see meaningful earnings from their hard work.
Then, Banner Ad Networks Started to Pop Up…
These banner networks were large Internet advertising companies that paid webmasters for publishing graphic banner ads on their sites.
This was a major improvement, compared to the options in the past.
Instead of dealing with each individual advertiser separately (a huge headache), now, a webmaster could work with one ad network, which represented lots of advertisers.
However, this still didn't produce good profits for website owners.
The business model was very problematic.
The networks paid their partner websites according to a CPM model (CPM = cost per 1,000 banner views).
That meant that if a webmaster wanted to make real money from his site, he had to have tons of page views, or he'd see no significant ad income.
This model was reasonable enough for huge websites, which had hundreds of thousands of visitors per day (or more).
However, sites that had smaller traffic volumes (like tens, hundreds or just a few thousand site visitors per day) made very little money – if any.
How Google Changed the Picture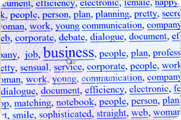 A few years ago, Google revolutionized the entire online advertising industry.
First, they introduced a new Internet advertising program called Google Adwords.
The program offered any advertiser who wanted to increase his website traffic, a good way to promote his site on Google through contextual text ads.
Advertisers could choose various search terms, related to their site's topic and buy them.
For example: a real estate agency could buy terms like "real estate" and any user who searched for this term on Google, could see a text ad from that company, alongside the "natural" search engine results.
The program works on a "pay per click" model (aka PPC), which means that the advertiser doesn't pay for ad views – but only for actual user clicks (website visits).
Advertisers immediately fell in love with this new Internet marketing concept.
It enabled them to pay reasonable ad rates, but only for proven results (high quality targeted traffic).
Google became the leading web advertising player and today, tons of companies that wish to advertise their products or services on the Internet and bring more traffic to their site, use it regularly.
The Birth of Google Adsense
After the huge success generated from its PPC (pay per click) ads, Google took the concept and brought it to a new level.
It wanted to increase its profits even further from its search engine advertising program.
The solution? Collaborating with millions of site owners (aka web publishers), who would install and display relevant Google ads on their sites and in return would share the ad revenue with Google.
This program is called Google Adsense.
Placing Google Ads on Your Site
Almost any webmaster can put ads on his website simply by going to the
Google Adsense sign up page
and by registering his site with them.
How does it work?
After joining the program, you'll receive a short piece of code, which you'll need to put into your site's HTML source code (it's easy and they give specific instructions on how to do it).
This code will generate the text or image ads (you get to choose which) that will appear on your site.
The greatness of this program is that most ads that your visitor will see will be related to your website content.
Google's algorithm matches the advertisements that it delivers to your site with the topic of your pages.
If your page is about music, the visitor will see music related advertisements; if it's about web design, he'll see web design related ads and so on.
That's what contextual advertising is all about: showing sponsored ads that relate to the same subject of your site and getting high click through rates (aka CTR) – due to the ads' usefulness for the site's users.
How You Actually Make Money from the Ads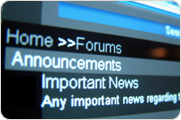 Whenever a visitor on your site clicks on one of your Google delivered ads, you're being paid.
The user doesn't have to buy anything on the advertiser's site, doesn't have to fill out a form or even do anything – the actual click is all that matters here.
The more people click on your ads – the more money you make.
Here's how the advertising cycle works:

An advertiser buys a campaign from Google.



The campaign is delivered through the Google search engine and/or through Google's partner content sites (yep, that's you – Google's partner).



The advertiser pays per each user click, meaning, per each visitor sent to his site from yours.

You, as a member of Google's content network, receive a meaningful share of that paid click cost.
"How Much Can I Really Earn?"
It depends on various factors, like how much traffic your site generates, what's your CTR (click through rate), what's your site topic, etc.
Millions of websites (including small and medium sized ones) are using Adsense as their primary income source and it's the popular choice of webmasters who wish to advertise on their site – probably, for a good reason.
"Will I Make Enough To Leave My Day Job?"
Many successful site owners did, but it depends on each individual site's success.
"How Do I Get The Money?"
Usually, you get paid by check, once per month.
"Does It Cost Anything?"
Pros and Cons
A very effective way to make money online using your site – with very little work.

You don't need to sell your advertising space.
The advertisers come to your site "automatically."

You just plant a small piece of code in your site's HTML and money making ads start running on your site.


If you have a high quality site with good content and traffic, you can enjoy constant revenues, which keep coming in.
You make money all the time, even when you're away from you computer or when you sleep.
A long positive track record shared by many happy site owners who work with Adsense (or similar programs).

Can millions of happy webmasters be wrong?
If your site is involved in click fraud, your account can be terminated immediately by Google, with no explanations – even if it's not your fault.
No website traffic? No income!
It's that simple.
Google is not legally committed to give you a defined commission rate.
In principle, if they wish, they can decrease your share at any given time.

Your ad revenue may fluctuate and change from month to month.
You're getting paid only when your visitors leave your website – to your advertiser's site.
"How Do I Join?"
Get full details about the program on
Google Adsense homepage.
But Google is Not Alone... – Adsense Alternatives
Although Google provides the most popular program on the web for placing ads on your website, there are quite a few alternatives.
Let's quickly review some of them:

YPN (Yahoo Publisher Network)
-
One of Google's strongest rivals in the

market. Offers its own version for PPC contextual ads for your site

Adbrite - An Internet ad marketplace where publishers can buy and sell ad space.

Bidvertiser - Another PPC advertising provider.

Clicksor - An alternative network for contextual ads.
Interesting Online Advertising Resources

Clickz
- Internet advertising news, statistics and trends.

Contextual Advertising from Webopedia

Contextual Advertising from Wikipedia