Free Guide: Making Money by Promoting
Affiliate Programs
Affiliate programs represent one of the most effective
ways to generate income from
your website.

How does the affiliate business work?
How can you be an extremely successful affiliate?
And how can you turn your
site's visitors into cash?

This free guide explains how it all works.
What This Free Guide Will Teach You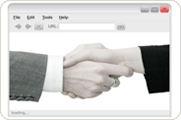 You're about to learn how to start making
money by joining Internet-based affiliate
programs.

This guide takes a few minutes to read, but after you finish it, you'll have basic knowledge about affiliate programs, how they work and the required "secret ingredients" for becoming a successful affiliate.

Let's start!

What are Affiliate Programs ?
An affiliate program is an online advertising mechanism that enables advertisers (mostly commercial site owners) to offer monetary rewards to their affiliates (that's you) for driving traffic to their sites.
Sound like a complicated definition?
Well, it's not.
Let's try to define it with even simpler words:

You put a link on your site to an advertiser's site.

A surfer on your site clicks on that link and buys something or signs up for a free offer on the site you linked to.



You're getting paid for the successful referral and receive a commission.
Sound clearer?

The next step is to understand the popular types of programs that you can join.

PPS (Pay Per Sale) Affiliate Programs

How PPS Programs Work?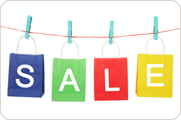 When you work with pay-per-sale affiliate programs, you're being paid whenever a visitor
on your site clicks on an affiliate link, goes to the advertiser's site and buys something there.
These types of programs are typically being run by shopping sites or by Internet retailers who sell various products or services on the web.
When "your" surfer is buying something on the vendor's site, you're earning a commission.
An Example

Let's say you're running an art-related site.
You join a poster shop affiliate program and place links to this shop on your website.

Whenever a visitor from your site clicks on an affiliate link, he's being forwarded to the poster shop website.

If he buys nothing, you're not being paid.
If he buys anything (like art posters), you're getting a commission for the sale, for referring that paying customer.

Leading PPS Affiliate Networks

Here are a few credible affiliate networks, with good history and a positive track record, where you can join "Pay Per Sale" programs in many niches:

CJ – Commission Junction

Shareasale
PPA (Pay Per Action) Affiliate Programs

How PPA Programs Work?

When you work with pay-per-action affiliate programs, you're being paid whenever a visitor on your site clicks on an affiliate link, goes to the advertiser's site and performs "an action" there.

What's an action?
An action can be various activities such as filling out a form with his contact details (a lead), signing up to a website, joining a free trial, filling out a free quote request, etc.

This model is also called Pay-Per-Lead, because that's what the advertiser is basically getting from you as an affiliate: leads that he can later convert to sales and from which he can profit.

These types of programs are being run by lots of types of sites, like insurance companies, online game sites, dating services, free sample providers and so many others (almost in any market niche).


An Example

Let's say you're running a car-related site.
You join a car insurance affiliate program and put links to this company's offer.

Whenever a visitor from your site clicks on the affiliate link on your website, he's being forwarded to the car insurance site – where he sees a form that he needs to fill out in order to receive his free quote by email.

He needs to enter various personal details, like his name, age, address, car model etc – so the company can send him a personalized quote, tailored to his specific car and his individual profile.

If he doesn't fill out the request form, you're not getting paid.
If he does fill out this form, you're earning a commission for the lead.

As far as you're concerned, it doesn't matter whether he buys insurance or not, at the end of the cycle.
You're being paid strictly for successful leads that you generate.

Leading PPA Affiliate Networks

Here are a few established and reliable affiliate networks, with good history and a positive track record, where you can join "Pay Per Action" (Pay Per Lead) programs in almost any niche or business sector:

NeverblueAds

Azoogle Ads
PPC (Pay Per Click) Affiliate Programs
When you work with PPC affiliate programs, you're being paid whenever a visitor on your site clicks on an affiliate link.
Basically, you're being paid for nothing but sending users to the advertiser's site.

In the past, there were a lot of affiliate programs that worked with this model; however, after Google launched its "Google Adsense" program, it became the main player in this field.

If you're interested in working with this model, read our in-depth guide: How to advertise Pay-Per-Click ads on your site.

Affiliate Networks vs. Independent Programs
As an affiliate, you have the freedom to partner with any program that you wish to join and that suits your needs.

You can work with affiliate networks and you can choose to work with independent in-house programs too.

Let's try to understand the meaning of working with each type.

What are Affiliate Networks?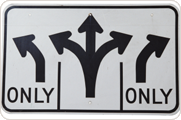 Affiliate networks are large online advertising companies that provide aggregation and tracking services to both affiliates and merchants.
From an affiliate point of view, a network is a huge marketplace or directory, where he can easily find a large number of opportunities under any possible topic (like business, travel, education, finance, entertainment and countless of other topical categories).
The networks provide three major advantages to affiliates:

Easy access to a huge number of affiliate programs in your desired niche
(no need to spend a lot of time searching for them).

Since everything is tracked and monitored by a reputable third party company (the affiliate network), the odds for not receiving your commission are extremely low.

You can promote several programs from one network and get paid for the revenues of all of them by one unified payment source, through one check.
Fewer payment sources – less hassle.


What Are Independent Affiliate Programs?

Independent programs are being managed and operated in-house, by the merchants themselves, with no third party company administering, monitoring or tracking everything.

This may discourage a lot of affiliates, due to fraud and non-payment concerns, but it's worth saying that there are many reputable companies that run programs independently and have a very positive reputation

Suggested Strategy

Naturally, there are a lot of advantages in partnering to affiliate networks and that's a safe strategy for any affiliate marketing beginner.

However, after gaining some experience, you shouldn't rule out working with in-house managed programs.

Sometimes, you may encounter an independently run affiliate program that is an ideal match to your site's content and audience and it shouldn't be disqualified just on the merit of not having third party monitoring.

If the company is known to be honest, if it has a good reputation and no significant complaints from fellow Internet marketers, there's no reason not to test it.

How to Choose Affiliate Programs

Choosing an Offer in Your Niche

Many beginners who are new to affiliate marketing, often pick programs for the wrong reasons, encounter hardships, see little revenue and have second thoughts about the whole affiliate business.

When you're choosing an affiliate program to work with, here's the #1 factor you should look at: the relevancy of the offer to your site's content and how well it matches your audience's profile.

If you have a gardening-related site, you should always prefer promoting gardening related affiliate programs (or at least something close to this niche that will compliment it).

For example: if you refer your gardening site visitors to travel or health-related offers, you'll see a very low success rate.

On the other hand, if you refer visitors to gardening-related offers, you'll have a much higher rate of success.

Many newbies are tempted to work with high paying programs, which have zero relevancy to their site's theme.
The high commission that is offered often blinds their good judgment.

This leads to poor conversions (no sales, leads, etc) – and consequently, no or very little income from these non-related programs.


What to Start With: PPS or PPA?

Many webmasters are asking themselves which type of affiliate programs they should work with: per sale or per action (per lead) ones.

There's no easy answer for that and it depends on each individual site and sometimes, on each individual page upon which you plan to place affiliate links.

However, as an affiliate, it's much easier to generate leads than sales.
When it comes to a lead, the surfer doesn't need to pull his credit card out of his wallet and use it.

All he has to do is fill out a simple form with some basic details.
It generates much higher conversions and can lead, in many cases, to higher profits.

For example, many insurance sites pay $8, $10 and even $12 for a single lead.
You send a visitor to fill out a free insurance quote request and you're receiving a pretty fat commission in return.

Here are some more stats: a good shopping site has a conversion rate of 1%-1.5%, meaning that out of every 100 visitors, one visitor (or slightly more) actually makes a purchase and by that – entitles you to a commission.

When it comes to leads, it's very common to see conversion rates of 10%, 15% and even 30%.

If you find good "per lead" programs that correspond well with your site's niche – it's a safe bet.
If you don't, it's better to use "per sale" programs that are related to your site than using totally non-related offers.

Dos & Don'ts – Tips for Beginners
Here are some basic affiliate tips that will help you make more money with affiliate programs.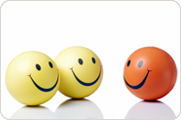 Try various affiliate opportunities: where
one program can fail, others can make you
tons of money.

Choose programs with products or services that will really benefit your users (and not just your bank account).
Being useful to your audience is a key ingredient for achieving success.



Try various promotional ad copy alternatives to motivate and encourage your users to click on your affiliate links.
Test different approaches and "tones" (hard sale, soft sale, humorous, informative, mysterious, etc).

Put affiliate links in a visible place – preferably, within the content itself.
You will not earn money if no one sees your affiliate links or clicks on them.



Many affiliate networks, especially the CPA ones, run the same offers as their competitors.
Join ALL the leading networks and compare which one offers the highest commission for the offer that you're interested in promoting on your site.



Don't have unrealistic expectations of making thousands, or even hundreds of dollars on day one; that will lead you to bitter disappointments.

Target your initial efforts to make your first $5 and the rest will follow naturally and gradually, after gathering more experience and sharpening your affiliate marketing skills.

Don't bombard each of your website's pages with 3,478 affiliate links.
It will irritate your site audience and generate unnecessary antagonism.
Start with 1-5 links per page, analyze the results and move on from there.

"How Do I Start?" – Step by Step
Let's walk you through the process – it's pretty simple:

Go to the affiliate network homepage and look for the affiliate signup button
or link.
Pay per Lead Networks: Azoogle Ads, NeverblueAds, Copeac, Max Bounty.

Pay per Sale Networks: CJ – Commission Junction,
Shareasale
,
Linkshare
.

Register yourself and receive an email confirmation that you've been
accepted to the network.

Go to the merchant directory and look for affiliate programs related to your
site's theme.

Read each offer's description, terms and offered commission rate.



Choose the offers that you wish to promote and place the special affiliate links that you'll be given on your site (that's how your visitors will be tracked).



Check the results: visit the affiliate network's statistics panel from time to time to see how much you've earned.

"How Much Can I Really Earn?"
It depends on a few factors, like your site's theme, how much traffic your website brings, how many affiliate programs are there for your site's niche, etc.
It's very common for people in the affiliate business to make between a few hundred to a few thousand dollars per month.
Naturally, the top 5%, who are called "Super Affiliates", make much more and some of them make as much as millions per year
"Will I Make Enough to Leave my Day Job?"
Many successful affiliates did, but it depends on each individual affiliate's success.
"How Do I Get the Money?"
It depends on each individual program (or affiliate network) that you're using; but the most common ways are checks and through Paypal.
"Does It Cost Anything?"
Pros and Cons
A very effective way to make money online with your website.
Your site already exists – why not use its space to generate income without spending a dime?



Flexibility: if one program doesn't deliver, you can try a hundred others, pretty easily.
One of the most proven ways to make great money on the Internet.
Lots of affiliates live well from their work.
You're making money all the time: even when you're away from you PC or when you're sleeping.
If your site has no real traffic, you'll have a hard time generating substantial profits.
If an advertiser decides to lower the commission, you have no real say about this (unless you're a real super affiliate).

Good Affiliate Business Resources
The following e-books were written by eBay experts and can give you a lot of
practical tips, guidance and shorten the learning curve for any beginner.

Super Affiliate Handbook - Probably the best A-Z guide ever written for beginners on how to do well with affiliate programs.

"Affiliate Marketing" defined by Wikipedia

"Affiliate Program" defined by Webopedia

A Best Web – An affiliate marketing forum.