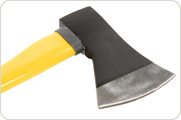 As a Yellow Pages employee, I'd been sticking to the same routine for long months: waking up in
the morning, rushing to two-three sales meetings (which lasted about two hours altogether) and then, going to the office, where I dedicated
almost all my day to my Internet business.
Naturally, my boss was not aware of what I did on my workplace PC, but after a while, he became very much aware of my declining sales performance, which was impossible to hide.
During the first months of this routine, I did my best to be as productive as possible during the two hours that I allocated for actual Yellow Pages work each day, but it was hard to keep up with the pace of my colleagues - the other Yellow Pages sales people with whom I worked.
Each of them spent at least eight hours per day (and sometimes even more) on Yellow Pages ad sales, while I spent only two hours daily and used the rest of the time to work on my personal stuff – my online moneymaking ventures.
During the first months, I somehow managed to fly under the radar and make the minimum number of sales that were sufficient enough to keep me on the job.
But like in a weird mathematical equation, the more I became successful with my online money making, the less I had energy or motivation to generate Yellow Pages sales and my sales graph gradually went down, month after month.
My boss called me for several "talks".
He wondered why I didn't do as well as I used to.
I used to say stuff like "it's a temporary thing… I've had a rough month… things will get better next month… I'm working on some big deals, which take more time to cook,'' etc.
But in the end, even he ran out of patience – and it's not like I could blame the man.
One day, my boss called me on my mobile and scheduled an urgent one on one meeting with me in his office.
At that very second, I knew that this would probably be my last meeting with him.
I wasn't nervous, sad or angry.
On the contrary, I suddenly had a very calm, peaceful and relaxed feeling and I even began to smile to myself.
I wasn't afraid of what would happen to me after I'd be axed, since I knew EXACTLY what would happen: I would expand my online money-making activities, do it full time from home and flourish.
I was very confident about it.
As I suspected, my boss fired me.
In the past, I saw him firing other underperforming sales people and usually, they went out of such a "meeting" very upset, shook up and sometimes even in tears.
But I was different.
When he made the announcement, I started to smile. I was relieved.
I was so exhausted with my double life and finally, I had the opportunity to do what I loved the most, full time.
When I got out of his office, I told my colleagues that I'd been fired.
They all gathered around me, trying to comfort me – as if I was devastated.
I looked at them with genuine sorrow.
Many of them were friends of mine, good hard working people - and I was sorry to leave them behind.
I knew that I was going to a much better, more thrilling and profitable future – while they were being left behind, in this dead end job, unappreciated, underpaid and unhappy.
I walked out of the Yellow Pages office for the very last time.
It was amazing.
I felt like a death row prisoner, who got pardoned by the governor at the very last minute before his execution took place and the taste of freedom was intoxicating.
At that moment, I knew that I was going to have a successful and happy future and I wasn't wrong.
Next Chapter:
How I finally started to work from my home, full time.

OR

Back to the success story's first page


Back to Homepage