Free Guide: Making Money from Reading
Sponsored Email Messages
Some web companies are paying users to
receive and read sponsored ads
through their email.

How does the paid email system work?
How much can you really earn?
How do I get started?

This free guide explains how it all works.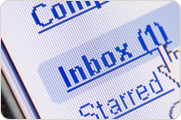 "Paid to Read Email" programs offer their
members the opportunity to earn money by receiving and reading email messages.
These email messages include commercially-oriented information and ads about various products and services.

The user needs to read them and then do various short tasks like replying to the message, clicking on a confirmation link, visiting a site or filling out a short feedback form.

"Paid to Read" services are connecting two types of audiences: advertisers and web users who want to make some extra income using their PC.

The advertisers are willing to pay money in order to get quick exposure to their commercial messages and get feedback from real surfers.
The users are being compensated and rewarded for this exposure and for their reading time.

Basically, this system is more or less a "permission-based spam"', where the surfer agrees to be spammed for monetary rewards.

That's why it's advised to open a new fresh mailbox through free web mail services, like Gmail, Hotmail or Yahoo – where all the junk mail will go, instead of to your existing personal inbox.

How Many Emails Will I Get Each Day?
No simple answer.
It's different from company to company and it also depends on your personal interests that you include in your user profile (which you fill out when you join such a service).

How Much Can I Really Earn?
It depends on various factors: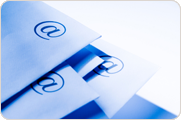 The more "paid to read email" websites
that you join, (the more services you'll sign
up with) the more money you'll be able to
earn.

The time you'll spend each day on your PC,
reading sponsored emails from advertisers.

How much money you're being offered by the advertiser for each email that
you get to your inbox and complete.

How many friends you're referring to the service that you're using.
If you can refer a lot of people, you can definitely improve your earning level.
On average, you're getting $0.01 - $0.05 for each email that you read, but some offer even a higher rate.
95% of the users do not make more than $75 - $150 per month.
The top 5% (the hardest working members) earn much more.

"Will I Make Enough to Leave my Day Job?"
For 95% of the people who use this method - probably not.
Participating in paid email programs can generate some extra money, but it can't replace a full-time job income.

"How Do I Get the Money?"
Usually, you're getting paid either by check or through Paypal.

"Does It Cost Anything?"
Pros and Cons
Doesn't require any specific knowledge, professional background, training, skills or experience.

Practically anybody can do it – even real beginners.
Working online from your cozy home environment with your PC.
One of very few ways, kids (above the age of 13) and teenagers can use to make money online.

Flexible working hours: you can do it part time and even on a spare-time basis.

Great time killer when you're bored (which makes you some cash, on the way).
Can't replace the income generated by a real day job.
Can be quite boring and tiring after some time.
Sample "Get Paid To Read Email" Websites
Here are a few examples of "paid to read" companies, to get you started.
They will enable you to "test the waters" and see if this can work for you.
All the offers below are 100% totally free to join.

Fusion Cash

Snap Dollars

Cash 4 Offers

Inbox Dollars
Free Web Based Mail Services
Here are some popular free email services that you can use with your paid emails (instead of getting them to your personal email account):

Yahoo Mail

Gmail