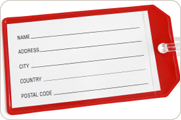 Let me tell you a little bit about myself.
Now, I'm in my mid 30s and I have no formal education.
I always hated school.
I hated learning, hated exams, hated homework,
hated teachers - so "surprisingly," I was a pretty poor student.
But on the other hand, I knew that I wasn't stupid.
On the contrary.
I loved learning about topics that really interested me, things that did not appear in the school curriculum; I enjoyed educating myself through books, newspapers, magazines, TV and radio programs.
I was always fascinated by subjects such as money, politics, business or success and had zero interest in things like chemistry, literature or math.
I barely achieved a high school diploma and I never attended college.
Not a great way to start life, right?
Well, this is the hand that I've been dealt and I surely was eager to play.
As you may know, there aren't too many promising career opportunities for people with no formal education or a proper degree, so I had to choose from the few options that I had.
I decided to work in the field of sales.
Why sales? For a number of reasons.
First, I couldn't stand the thought of working as a simple worker in any type of physical job.
I also didn't want to do something that would bore me to death and I thought that meeting different people (potential clients) everyday would be interesting and challenging.
Unlike most ordinary day jobs, working in sales has another interesting dimension: the commissions.
If you're a good salesman, you have the potential of earning a decent salary.
I also liked the idea of meeting senior executives, CEOs and corporate decision-makers.
I thought that maybe some of them would like me and offer me a better job (some actually did – but only in sales positions).
And lastly, lots of companies do not require a college degree from candidates for sales positions; this was an advantage that I could use.
So that's what I did for years; I was a sales person.
I sold water purification systems for one company, storage solutions for another, ceramic supplies for yet another, web development and design solutions for two different companies, Yellow Pages print ads, etc.
I worked for various companies and always had the same position: a sales person.
Since I had no college degree, I had no chance to be promoted to a management position. So no matter where I worked and how good I was, I always ended up being a junior sales person, with nothing to aspire to and nothing to look forward to.
I desperately needed a radical change and since I understood that no one would ever hire me for any meaningful senior position, I decided to start my own business, become my own boss and finally find the success, happiness, fame and glory that I felt I rightfully deserved.
Next Chapter:
Here's how I failed miserably.

OR

Back to the success story's first page

Back to Homepage