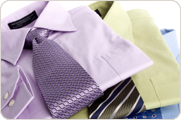 I started to work for the Internet company as a sales person.
My main responsibility was to bring new clients to the company: companies that would hire our services to build their web presence.
I sold Internet projects like full e-commerce sites, corporate websites, web applications and multimedia solutions.
We did almost everything.
Since I was finally selling something that I actually loved, was passionate about and about which I had a lot of knowledge, I did very well and on top of everything, I kept my self-learning journey alive all along.
Every day, when I came home after I finished work, I kept educating myself about Internet trends, ecommerce, online marketing, e-shopping and any other aspect of online business.
Soon enough, everybody around me, my boss, my peers and my clients, saw me as an authority on any type of Internet-related issue.
This was incredible.
This combination of knowledge, passion for what I did, my creativity, my skills and my dedication to expand my Internet education and learn new things all the time, did wonders for my career.
I enjoyed my work, was very successful at doing it and made a lot of money.
All this lasted for about two years, but thenů something really terrible happened.
In 2000, the Dot Com bubble burst.
Internet companies started to suffer and many were shut down one after the other.
I started to face tremendous difficulties in bringing new clients to the company.
Nobody wanted to invest a cent in the Internet and many thought this was the end of the new online world.
I had no doubt that this was just a temporary thing and that the Internet was here to stay, but the clients who paid my and my colleagues' salaries thought otherwise.
The company took a strong dive and fired many of its employees.
I thought that it was probably a good time to move to a smaller Internet company.
Small Internet companies had far fewer expenses than large ones and I thought they had a better chance to survive the crisis.
With my Internet experience, I had no difficulty finding a new small Internet company that accepted me with open arms.
However, the crisis didn't spare anyone and after a few bad months, that company filed bankruptcy.
I was back to square one.
After having magnificent two years (and difficult six more months), I found myself at home again, unemployed with nothing to do.
After a lot of thinking, I decided to take my second attempt at starting a business of my own.
Next Chapter:
How I failed with my second business.

OR

Back to the success story's first page


Back to Homepage