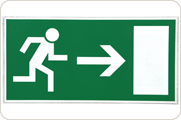 I now hold in my hands years of moneymaking experience on the Internet.
Since I'm not exactly Einstein, it has always
puzzled me how I did so well, while so many others, who tried, failed miserably to succeed earning a decent permanent income on the net.
This question occupied me for years and I found the answer gradually, after talking both to other successful home based business people like me and to people who tried to succeed online, but failed.
I believe that now I have a pretty good answer to this question and here's a summary of the reasons that lead many to online disappointments.

Having Unrealistic Expectations
A lot of people expect to become "millionaires" instantly or barely after two-three days of online learning and work.
When these two-three days are over and when they see that they're not millionaires yet, they feel cheated, betrayed and they think that the entire "Internet thing" is a vicious scam.
Then, they usually stop their efforts and go back to their previous offline routine.

Lack of Willingness to Invest Time
Becoming an online success, takes both time and hard work.
In most cases, it's a gradual process, where you have to do some reading, learn, digest and then, put into practice what you've learned.
Successful web entrepreneurs usually fail in their first couple of tries, but then, after some fine tuning of their skills and performance, they start to achieve some initial small successes.
After a while, they start to increase their success even further and only then - gradually, pace after pace, they get closer to the Holy Grail, which means seeing some serious money from their online activities.
A lot of people don't invest the necessary time resources to properly learn the territory, master it, experiment and improve their results.
This happens for various reasons, such as lack of enough free time, lack of willpower and sometimes even sheer laziness.
Either way, it leads many to throw in the towel at very early stages, disappointed.

A Misperception of the Internet
A lot of beginners have a false perception of the net.
Sometimes, they wrongly see it as some kind of a magical, fairyland type place, where you can earn lots of money very easily and get rich pretty quickly, without investing the necessary hard work and efforts.
Instead of seeing the net as another business environment, where many of the "old rules" of business still apply, they adopt a distorted view, which doesn't go hand in hand with reality.
When they find out that making money online is not "that" easy and that they didn't become rich "quick" enough, they usually get frustrated, angry and then go back to their usual routine, outside the web.

Lack of Enough Knowledge
In order to actually succeed online, people need to KNOW how to make money on the web.
Getting this knowledge requires learning, research and proper self-education.
Without getting this crucial guidance and without properly studying the know-how of this business, it's very hard to become productive and successful – just like in any other business sector.
Some people jump too high too fast, without having the right tools in their toolbox, instead of adopting a safer and more prudent policy of gradual progress, which combines learning and practicing, one step after the other.

Being Cheap
People can feel very comfortable when they invest tens of thousands of dollars in college tuition fee in order to get a degree that, in some cases, they will never use.
Yet, many find it extremely difficult to invest $50 or $100 in a high quality ebook, which will drastically shorten their learning curve and teach them in just a few hours or days, valuable material that would otherwise take months to master.
This close fisted attitude and the reluctance to invest relatively small amounts of money in one of the most crucial factors for online success - one's education and training - leads to a much longer learning curve and stalls one's results and success.

Problems in Handling Obstacles
Just like beginners in any other business niche, people who try to start online business activities, face obstacles, difficulties and problems.
This happens to anybody who has too little knowledge or experience and most newbies face difficulties right from their first step.
In many cases, instead of increasing their energy and overcoming these obstacles, finding out what did they do wrong or where they have made mistakes, people just give up and quit their efforts.

Over Skepticism
The Internet is loaded with real opportunities, which actually work.
Although it's wrong to be naïve and gullible, being the complete opposite of that, in an excessive way, can also prevent a lot of people from succeeding.
Some rookies tend to develop a stubborn habit of dismissing almost any good opportunity or method, due to their over skepticism or mistrust, instead of actually giving good ideas a decent chance and trying them out.
Next Chapter:
Now, let's examine what it takes to succeed
making money on the net.

OR

Back to the success story's first page


Back to Homepage