Free Guide: Making Money by Writing Articles,
Reviews & Content
New types of Internet writing jobs offer you
the ability to earn cash from your
talent and your skills.

How can you be an online writer? What can you
write about? And what are the best
ways to get started?

This free guide explains how it all works.

Background to Paid Content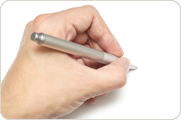 If you have the ability, talent and skills to write
well, you can use these personal assets as a
source of income.

Here are some examples to types of web content that you can produce and get paid for:
Articles
Reviews
Letters
Poetry


Short Stories

Blog Posts


Ebooks
Newsletters
Fiction


Tutorials & Guides
In recent years the Internet grew and evolved into a real information monster.
Web publishers began to better understand what the surfer wanted, how to deliver it and how to transform successful sites into money.

And here's what the surfer wants: high quality content.
That's what makes him like certain sites, remain loyal to them and come back for more again and again in an endless loop.

This content consumption by readers generates high profits for these sites – especially from advertising sales (banners, text ads, sponsorships, etc).
The more user traffic they get, the more money they make - very similar to the TV ratings concept.

In order to keep generating their revenues, these sites need more and more fresh web content – and that's where you may get into the picture: you can make money writing for these sites.

What Qualifies as 'Content'?
Here are a few samples of things that you can write for money: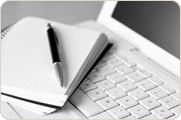 Writing Articles
You can write articles about anything: your professional expertise, hobbies, things that
interest you (and may interest your audience), politics, life, news commentaries & analysis, business, art, food, lifestyle issues and the list just goes on and on.

There are practically no boundaries to the topics that you can cover.



Writing Reviews
You can write movie reviews about films that you saw and really liked (or hated).
If you enjoy playing video games, you can write reviews about them too.
Same thing goes for book and restaurant reviews.



Writing Poetry & Short Stories
If you write poems or fiction, you can enjoy two benefits: having your work published online (while receiving public feedback and recognition) and getting paid for it.

Sounds like a winning combo.



Tutorials & Guides
You can write "how to" style guides that include instructional help, tips and advice on practically any subject: computers, dating, law, gardening, creative writing, home improvement and many others.

These are just some basic, elementary ideas about which you can write for money.

How Much Can I Really Earn?
It depends on two major factors:

How much content you're able to produce on a continual basis.

How well you write: the more your content is read, the more money you'll
make.
Below average writers who don't write much, will probably not make more than $50 - $100 per month.
Good writers who write a lot (and well) can make up to $1,000 per month.
The top 5% of online writers can make more.
"Will I Make Enough to Leave my Day Job?"
For 95% of the people - probably not.

Writing online for money can lead to a nice extra income.
However, in order to earn as much as in an average full-time job, you'll have to be a superb writer and create a lot of content on a daily basis.

"How Do I Get the Money?"
Usually, you're getting paid either by check or through Paypal.

"Does It Cost Anything?"
Pros and Cons
Making money from you talent, doing creative, fun work.
Working online at your cozy home with your computer.
A relatively fast way to earn money online.
Flexible working hours: you can do it part time and even on a spare-time basis.

An effective way to get extra cash for doing something you're good at.

Great time killer when you're bored (which makes you money, on the side).
In most cases, can't replace the income of a full-time job.
If you wish to reach meaningful sums, it requires you to write a lot of articles, reviews, stories, etc.
If you dream about doing it full time, you must have the talent and the skills to write well.

Poor writers can't succeed in this field.
Here are a few large, reputable content sites that offer to you to make money for writing and publishing your content.

Real Writing Jobs

Helium - A huge content site that includes twenty-four topical channels.

Associated Content - Another Internet landmark, where you get paid for your writing.