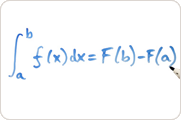 I was working as an ordinary salesman for the Yellow Pages.
One day, I had a meeting with a client whom I
met for the first time.
He was a nice guy and passionately talked
about his business, how he started it from nothing and how proud he was of it.
I really liked his enthusiasm and his energy.
We talked a little bit about his company, but soon enough, our conversation had traveled to my favorite topic… the Internet.
He was a very avid Internet fan, just like me and he began telling me how he bought and sold stuff on eBay, the biggest online auction site, where anybody from anywhere can sell or buy ANYTHING (and I mean anything).
He was a collector in his soul, so he used to buy and sell all sorts of collectables like old records, lighters and even old black & white photos.
He didn't do it for the money. It was his hobby and one of his strongest passions in life.
I was shocked and amazed by what he told me!
My heart started beating so fast that I could barely think straight.
Dollar signs began to flash before my eyes.
I KNEW that I had to try selling a sample item online and see if it was as easy as he described or if it was just a fairy tale.
At that point, all I could think of was how I could get home quickly, find something that I didn't need and see if I could sell it online, on eBay.
I left the meeting without even trying to sell him a Yellow Pages ad.
It didn't seem that important after all the stuff he told me about his experience with eBay and the only thing I was focused on was how I could start my experiment fast and what item I should put up for a test auction.
I was a man with a mission and my mission was to see if this system, this concept - could actually work in practice.
I got into my car and drove straight home.
When I arrived, I started to search through my closets, my drawers and my storage room for items that I could sell.
All I could find was useless junk from my past as a kid, a teenager and from when I was a young adult.
After a long hunt, I decided to sell a collection of three old key chains, which I found in one of my drawers.
There was nothing special or unique in these key chains.
They were just pretty old – but that's it.
I took a picture of them with my digital camera and uploaded it to my PC.
Then I signed up with eBay, found the key chain category on the site and published an ad there.
I wanted to see if it worked, if anybody actually looked at these eBay ads, so I priced these items pretty low – $4.50 + shipping, for the complete set of the three chains.
The digital counter on my ad showed me that people were actually looking at it… and then… after a couple of days, the impossible happened.
Someone actually placed a bid on my item and eventually, won it.
I was on cloud nine!
This method actually worked and made me my first dollars on the Internet.
I was so happy, as if I just won $50,000,000 in the lottery.
It wasn't the amount that caused all the excitement. It was about discovering an effective way through which I could make money online and lots of it.
This was perhaps one of the most meaningful days of my life, since it marked the moment when I realized that I was about to make a lot of money from the Internet.
This was probably the most important $4.50 I've ever earned!
Next Chapter:
How I jumped into online auctions and discovered a cache of cash.

OR

Back to the success story's first page


Back to Homepage