Free Guide: Making Money from Blogging
on the Net
There are countless ways for bloggers to
start generating significant income
from their content.

How can you monetize your blog?
How can you make money from your readers?
And how can you turn your
posts into cash?

This free guide explains how it all works.

What This Free Guide Will Teach You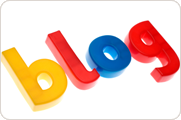 You're about to learn how to start making money from your blog.
Hundreds of thousands of bloggers already discovered the so-called "secrets" of blog monetizing.

The truth is that there are no mysterious secrets, no voodoo spells and no, there's no magic either, only some basic strategies that you need to understand and implement.

Let's start!

The most fundamental thing you need to understand is that a blog is basically a website, but with a very specific layout format / interface.

What it means is that if you know how to make money from an "ordinary website", you automatically know how to do the very same thing with your blog (in general terms).

Yes, there are some differences here and there, but the basic methods and strategies of site monetization apply to both equally

Either way you look at it, your money will come from putting advertising on your blog.

Yes, advertising is a big word and there are various ways to implement it; but that's the bottom line. The road to money in your pocket goes through using your blog's ad space.

No blogger has invented a different system yet.

How to Monetize Your Blog
There are numerous ways to make money from your blog's advertising space.
Let's review the most popular and effective ones: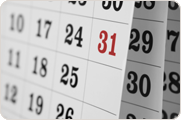 Displaying "Pay-per-Click" Ads
This is a very common way for bloggers to earn from their work.
It's extremely easy to deploy content-related ads (like Google Adsense) on your blog and getting paid whenever someone clicks on an ad.

For an in-depth explanation of how it works, read our guide about how to put ads on your site.



Independent Advertising Sales
If your blog attracts a lot of user traffic and / or it covers an "in demand" topic or niche (in commercial terms), you can sell banners, buttons, links and sponsorships to advertisers.

All you have to do is start an "Advertising" page on your blog, where you explain what types of ads you're offering and their rates.



Asking for Donations
It may sound strange, but many bloggers make good money by receiving donations from their audience.

A lot of permanent readers, who enjoy your posts, would like to show their appreciation and contribute.

What can be more simple than placing a Paypal "Donate" button on your blog?
It's worth the one-time small effort.



Selling Text Links
If your blog is about a very specific subject, it will probably be pretty easy for you to sell links to advertisers who wish to be linked from blogs with related content.



Affiliate Programs
Blogs with specific themes (and even general ones) can refer readers to other sites and receive commissions for various "actions" on the linked site.

These actions can include signing up for a free trial, joining a certain web-based service, filling out a form with contact details or buying something online.

For an in-depth explanation of how it works, read our guide about how to make money with affiliate programs.



Paid Reviews
You can get paid for reviewing various websites and online services – especially if their content is related to your blog's topic.

General vs. Niche Blogs
Any type of blog can generate income, no matter what its topic.
However, there's no doubt that blogs that concentrate on a specific topic can earn much more money – and more easily.

For example, a dating-related blog can be very successful at earning money from any monetization method:



It can generate income from Adsense (which will naturally display dating- related ads on the blog).

It can sell advertising directly to online matchmaking sites.



It can earn from user donations.

It can sell text links to dating-related sites.



It can use affiliate programs of dating services.



It can post paid reviews of various dating websites.
A general blog can make money from all of the above too, but it's much harder.
Its audience is not targeted enough, so it's not as attractive and as appealing to advertisers and sponsors as a blog in a well-defined niche.

Choosing the Winning Strategy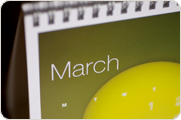 At this point, you're probably asking yourself what to start with: Adsense? Reviews? Link sales? Affiliate programs? Other alternatives?

The answer to this dilemma is pretty simple: use
as many money makers as possible.

Some of your blog visitors will click your Adsense ads but will never even consider donating a cent.
Others will never click any Adsense advertisement but will follow your affiliate links.

And what if nobody clicks on anything, ever?
You still generate revenues from sponsored reviews and text links that you sold to advertisers and do not depend on your blog's click rate.

Don't put all the eggs in one single basket.
Use multiple income generators that will maximize your blog profits.

"How Much Can I Really Earn?"
It depends on a few parameters, like your blog's niche, how much traffic your blog pulls, how many income generation methods you're using, etc.

It's very common for successful blogs to make between a few hundred to a few thousand dollars per month.

Naturally, the top 5% bloggers make much more.

"Will I Make Enough to Leave my Day Job?"
Many successful bloggers did, but it depends on each individual blogger's success
"How Do I Get the Money?"
It depends on each individual income stream that you're using, but the most common ways are checks and Paypal.
"Does It Cost Anything?"
Pros and Cons
A very effective way to make money online.
You're earning income from your writing skills, knowledge, experience and your personal ideas and views.

Is there anything more rewarding than blogging about your favorite topics and being paid for it?


Starting a blog is pretty easy and can be done for free.
Even non-techie people can do it with no particular difficulties.

You make money all the time: even when you're away from your computer or when you sleep.
If your blog has no meaningful traffic, you'll have a hard time generating substantial revenues.
You need to constantly produce fresh and interesting content (blog posts) in order to maintain your readers' loyalty.

Interesting Blogging Resources

Blogger - A free service where you can start your own blog.

"Blog" defined by Wikipedia

Google's blog search engine