Free Guide : Making Money by Writing and
Publishing an Ebook
Thousands of ordinary people earn a living
by selling ebooks they wrote and
published on their own.

How do you write an ebook?
How do you publish it on the Internet successfully?
And how can you create a best seller
that will be bought by scores of
happy readers?

This free guide explains how it all works

What This Free Guide Will Teach You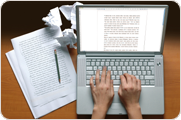 You're about to learn how to make money from
writing an ebook, publishing and selling it on the Internet.
This guide takes a few minutes to read, but after
you finish it, you'll have the basic knowledge of how to
write an ebook, how to publish your work effectively and how all this translates into an ongoing income.
Let's start!
What is an Ebook?
An ebook is a downloadable book in an electronic format (such as PDF, EXE and others).

Unlike hardcopy books, which are tangible items, ebooks are simply computer files that you can download to your PC in real time, read their content on your screen and even print in many cases.

Many of the ebooks, which are sold online these days, are in PDF format.

When you order a standard paper book online (like from Amazon), you have to wait a few days to a few weeks, until the book finally arrives at your home.

When it comes to ebooks, the consumer can download them instantly and start reading them right away without waiting for the book to arrive by mail or by visiting a physical bookstore.

Why Do People Buy Ebooks?
The online ebook industry has been booming in recent years.
Sales of electronic books have been growing year after year since 2002. You may ask yourself what brings the average person to buy an ebook.
The three main reasons for purchasing an ebook online are:

Consumers can put their hands on specific, high quality, useful information
that is not published anywhere else – online or offline.
The only way to reach that information is by buying that ebook.

Ebook buyers can get the information that is in the ebook instantly,
immediately after downloading it and can use it right away.

It's comfortable! Instead of researching a certain topic for hours, days or
weeks, people can save a lot of time by purchasing an ebook, for a
reasonable price, with all the info they need.
What Types of Ebooks Do People Buy?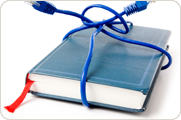 Today, any type of ebook can be sold on the Internet; however, here are the most popular
types with the highest levels of public demand.

"How To" ebooks
Guides and manuals that explain how to do various things and how to solve different problems, like how to quit smoking, how to lose weight, etc.

These information products usually provide solutions, useful information and practical step-by-step formulas on many subjects.



Business ebooks
They explain how to start, finance, manage or promote your online or offline business and provide tips, advice, strategies and blueprints for success.



Home / Family
These ebooks provide information about issues such as cooking, recipes, children and parenting, gardening, crafts, pets, marriage, home improvement and real estate.



Computer-related
These ebooks provide tutorials and guidance on subjects like programming languages, website authoring, graphics and more.

Money / Jobs
Ebooks in this niche provide guides on topics like debt, management, resume writing, education, self-employment, investments, entrepreneurship, home-based businesses, finance and jobs.



Society / Culture
Ebooks in this category cover topics like foreign languages, politics, government, art, love life, travel, philosophy, religion, science and more.



Technical ebooks
Focus on technical topics like electronics, engineering, etc.



Fiction ebooks
Novels, short stories, poetry, romance, erotic literature, fantasy, etc.



Skill / Talent ebooks
Teach you the basics and advanced strategies of skill-related games, hobbies or sports, like chess, magic, poker, photography, golf, etc.



Health ebooks
Explain how to cure various diseases, illnesses or conditions and provide medical information and advice.

Some of the sub-niches include ebooks about addiction solutions, fitness, alternative medicine, beauty, nutrition, mental health, diet and remedy information.

Publishing Ebooks vs. Standard Paper Books

No expensive book inventory is needed – It's just a computer file.



Extremely low production cost.



No expensive book printing and binding expenses.



It's much easier and cheaper to distribute ebooks than conventional hardcopy books.



Ebooks can be published totally independently, keeping the lion's share of the revenue in the author's pocket.
No need to settle for pennies and / or sign unfair book contracts with publishing companies or work with greedy middlemen and agents.



No need to beg or grovel to publishers to distribute your book.



Total editorial freedom – nobody tells you what or how to write, how to design your work and how to promote it.



Your work can reach the market much faster than through traditional book publishing channels.



No shipping costs, no complicated logistics, no warehouses or storage facilities.
Everything is being handled electronically on the Internet.



Text mistakes can be instantly corrected and the whole ebook can be easily
changed or updated whenever needed.



Ebooks are much easier and significantly less expensive to promote over standard books.
The Internet offers endless ebook advertising channels: Affiliate programs, PPC, paid ads, newsletters, cooperation with other sites and more.



You're the one who holds the exclusive rights to your work and not your publisher.



Very low startup investment: if the ebook doesn't sell well, your monetary losses are minimal and insignificant.



High profit margins - if the ebook sells well, you can make a lot of money –month after month.

Benefits of Publishing an Ebook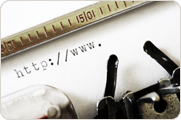 Profits
You can earn substantial continuous income from publishing an ebook.
Unlike the traditional print book industry, the profit margins in the ebook business are overwhelming.



Recognition & Prestige
You're earning credibility, prestige and recognition as a successful author and as an expert in your field.



Make a Difference
Touch and affect people's lives with your ebook.
Your work can help and influence so many people.



Great PR Tool
An ebook can bring you new clientele that couldn't have found you otherwise.
Is there a better 'business card' or a better proof for your value, expertise and professionalism?



Personal Satisfaction
Nothing can beat the feeling of seeing people paying money to put their hands on a copy of your ebook.

What Should You Write About?
Whatever you choose to write about, it must be a subject you are really knowledgeable and passionate about.

After all, in order to become a best-selling author, your ebook should contain information that satisfies your readers' needs and expectations.

Go with topics that you really know well or that you can research professionally and come out with a great high quality result in the end

How Does it Work?

A person finds your minisite (that's the small website that promotes and sells
your ebook online), either by using a relevant search term on Google or by a
link from another site.

The user reads your ebook description, what it includes and how it can help
or benefit him (usually, through a sales letter on your minisite).

If the person decides to buy the ebook, he clicks on the "Order" button and is
transferred to a secured order page.

The user enters his credit card details and completes his order.

The user receives an email confirmation and a link to a download page
where he can get his copy.

The person downloads the ebook and reads it.

You, the ebook author, receive the ebook revenue (usually, once or twice a
month).
"How do I Start?" – Step by Step
Key steps in the general process:

Decide on your ebook topic (after conducting the necessary research).



Design the table of contents for your ebook.



Create a first, "quick & dirty" raw draft for the ebook.



Fine tune your first draft, polish it and create a finished text.



Build a minisite that will sell your ebook (or hire someone to do it).



Join a service like Clickbank, that will enable you to bill your clients, process credit cards and get the payments from your sales.

"How Much Can I Really Earn?"
It depends on a few factors, like your ebook's topic and the demand for that topic, how much traffic your minisite brings, your minisite's quality and effectiveness, how many affiliates are promoting your ebook, your ebook's price, etc.

It's very common for successful ebook authors to make between a few hundred to a few thousand dollars per month.

Naturally, the top 5% make much more and some authors make millions per year – just from selling their ebook on the net.

"Will I Make Enough to Leave my Day Job?"
A lot of people who wrote a successful ebook did, but it depends on each individual author's success.

"How Do I Get the Money?"
With payment processors like Clickbank, it's usually through checks (or in some cases, direct transfers to your bank account).

"Does It Cost Anything?"
Creating an account with Clickbank involves an initial one-time activation cost plus a small fee for every sale (see Clickbank site for details).

Pros and Cons
An extremely effective way to make money online.

If your ebook sells well, you can earn a high income on a continual monthly basis.

Helps establishing you as a real expert in your field.
Requires an extremely low initial investment.

Even if the ebook totally fails – you don't lose much money.
You're making money all the time, even when you're away from you PC or when you're sleeping.
If your site has no real traffic, you'll have a hard time generating substantial profits.
If your ebook doesn't sell well, you'll not generate real profits.
Interesting Ebook Resources

Ebook Secrets Exposed - A great guide on how to succeed in the ebook business, written by Jim Edwards, a best selling ebook author.

"E-book" defined by Wikipedia

Free-Ebooks - An online library of totally free ebooks..