Free Guide: Making Money from Taking Paid
Surveys On the Net
Filling out consumer surveys is perhaps one of
the most common ways to make
money over the Internet.

There are literally hundreds of sites that offer
to pay you, just for giving your opinion.

This free guide explains how it all works.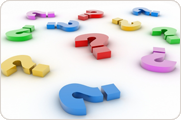 Paid surveys are a part of a broader field called "Market Research".
When a certain corporation wants to get their target market's opinions, shopping preferences, views and ideas, they order a consumer survey
(or a focus group) from a marketing research company.

In most cases, such surveys are being conducted when a company is planning to launch a new product or interested in improving an existing one.
They need to know what their potential customers think, feel, love or hate about their product or about their brand and this customer feedback is essential to them.

Generally, the process goes like this:

You apply to be a participant via the marketing research company's website (by filling out a screening questionnaire with your demographic
data).



After they examine your questionnaire, you will receive a confirmation
email, telling you if you've been accepted or not.



If you qualified, you'll start accepting survey participation invitations via email with a link to the relevant survey (some companies require installing a special survey-taking software).



You take market surveys, answering questions about products and services.



You are paid for the surveys you completed the previous month.

"How Much can I Really Earn?"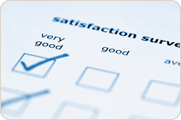 It depends on the length of the survey and the
time it takes to complete it.
Sometimes, it may also depend on the requested target audience profile.

Companies can order research surveys based on demographic parameters such as gender, age, marital status, geographic location, education level, housing type, native language, ethnic background, income level and employment status.

When you join a survey service, you will be required to give the above details, so they can send you surveys that match your individual profile as well as the ordering company's needs.

Typically, short basic surveys, that don't take more than a couple of minutes to fill out, can pay $3-$10 per survey.
The longer they get and the more time it takes to fill out the entire questionnaire (some may require up to 30 minutes), the payout increases and can reach $50-$75 per survey.

"Will I Make Enough to Leave my Day Job?"
For 95% of the people - probably not.

Answering Internet surveys can generate a nice extra income on the side. However, in order to earn as much as in an average full-time job, you'll have to join a lot of survey sites and take as many surveys as possible.
This can easily consume several hours of your time each day.

"How Do I Get the Money?"
Usually, you're getting paid either by check or through Paypal.
Most companies send the payments once or twice per month

"Does It Cost Anything?"
No, it doesn't.
Legitimate research companies don't charge you anything.
After all, they're paying you for your time and your opinion.

Some Internet sites ask for a membership or a one-time fee in return for access to their database, directory or current list of reputable paid survey firms.

Pros and Cons
Doesn't require any specific knowledge, professional background, training, skills or experience.

Practically anybody can do it.
Working online from your cozy home environment with your PC.
A relatively fast way to earn money.
Most companies send the payments once or twice a month.

Some companies let you try and test new commercial products before they're officially on the market.
Flexible working hours: you can do it part time and even on a spare-time basis.

An effective way to get extra cash for answering relatively simple questions.

Great time killer when you have nothing to do (which makes you money, on the way).
In most cases, can't replace the income of a full-time job.

If you wish to reach meaningful sums, it requires registering with multiple survey sites and hours of your daily time.
Doing surveys can be quite boring and tedious after a while.
Sample Free "Paid Surveys" Websites
Here are a few examples of paid market research survey offers, to get you started.
They will enable you to "test the waters" and see if this can work for you.
All the offers below are 100% totally free to join.



Global Test Market Surveys



Survey Downline



Opinion Outpost



Survey4Profit



Snap Dollars

Cash4Offers
Links To Free Cool Surveys – For Fun Only
The following survey sites are just for fun.
You will not be compensated for taking them.



Quiz Meme – Choose a quiz to try for yourself! You may just learn something about yourself...



Quibblo - Create, take, and share quizzes, polls, surveys, and personality tests.