Even if you don't have a site of your
own, you can still make money
on the web.

What are the most effective ways to
generate income on the net with
no website and no products?

This short article has
some answers!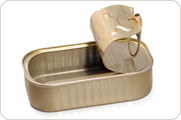 In past years, the only way to earn money on the Internet was by operating your own website and using it for selling products, ad sales, promoting other sites, etc.
As the Internet evolved, more and more moneymaking opportunities that don't require having a website, began to surface.
Today, even people with no site of their own, can jump into the water and start earning from doing various profitable activities on the net.

Taking Paid Surveys
You can take surveys from market research companies.
It's one of the most popular ways to make some extra money these days and although it can be a little boring after a while, it's a pretty effective method.

Sound Interesting? Read Our Free Survey Guide.




Selling Stuff on eBay
Many people will be surprised to know that the junk they store in their basement can be sold online and generate a lot of money.

No doubt it's one of the most common ways to both make good money and clear your cellar of stuff you hardly need or use.

Sound Interesting? Read Our Free eBay Money Guide.




Writing
If you're good at it, you can write for money.
Anything from articles, reviews and guides to poetry and stories.
Almost any type of written content can work.

Sound Interesting? Read Our Free Writing for Money Guide.




Surfing the Internet
You can earn money for simple online tasks, like browsing ads, surfing to sponsored sites, completing various offers, participating in sweepstakes, using specific search engines and even for referring your friends to various programs or sites.

Sound Interesting? Read Our Free Paid to Surf Guide.


Reading emails
Here's another ways to make some money: receiving and reading sponsored email with commercial content and ads.

Sound Interesting? Read Our Free Paid Email Guide.


Playing Games

If you like playing Internet games, this method will certainly be very enjoyable for you.
You can make some money by joining online game tournaments and competitions.

Sound Interesting? Read Our Free Paid to Play Guide.

The best thing about all of the above methods is that they don't require you to have your own website. So even people who have nothing but their Internet connection, can use them.